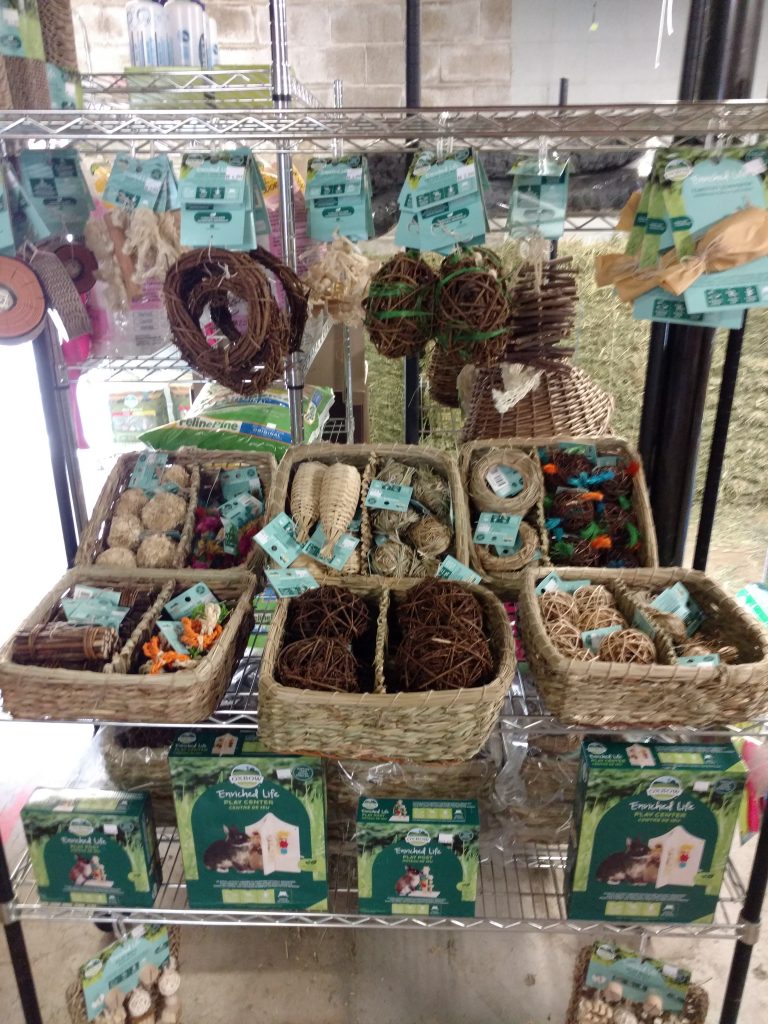 Our Store is a great place to get your pets' nutrition needs met, while supporting a great cause. All of the proceeds from our sales help fund our operation, and we take pride in offering some of the best products available today
For the herbivores, we always stock fresh hay in multiple varieties, hand selected weekly to ensure the best possible nutrition. We commonly stock Timothy hay, Orchard grass, and Alfalfa. We carry the Oxbow line of packaged hay as well, including several blends to excite the appetite.
In addition to our hay, we stock Oxbow and Selective brand fortified foods, multiple healthy supplements, and delicious treats. We also offer a selection of toys and accessories to help provide mental stimulation for your pets.
We are proud to announce that our store is now carrying dog and cat food! After our initial survey results were tabulated, and our due diligence research was performed, we are pleased to offer a curated selection of dry dog and cat foods from Natural Balance and Fromm Family Foods. We have something for everyone, from basic to super premium nutrition, grain free, limited ingredient diet, and even a vegan option for the dogs. We invite everyone to come browse our selection, and help support our shelter's continued operation.